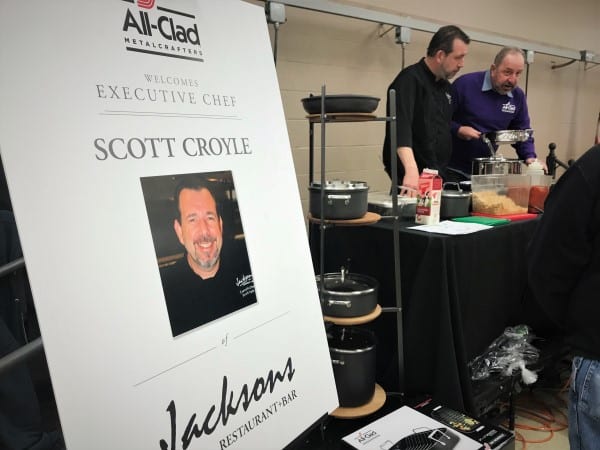 Beans & Greens from the All-Clad Test Kitchen
We had the pleasure of joining All-Clad at today's Factory Sale event at the Washington Fair Grounds. Brand enthusiasts came from far and wide to get a sneak peek at the latest and greatest cookware from this world-renowned brand made locally here in Canonsburg, PA, and got to cash in on great discounts and product demonstrations.
At the event, Jacksons Executive Chef Scott Croyle presented a cooking demonstration of Beans & Greens, a delicious and easy Italian-American dish made with escarole and cannellini beans. Attendees sampled the dish and requested the recipe, which we are happy to share with you today to make at home! Enjoy!
Greens and Beans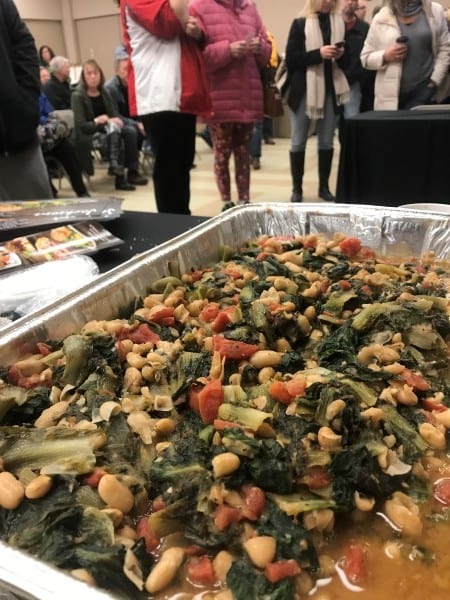 3 heads of washed escarole chopped large
2 16 oz. cans of cannellini beans
2 cans diced tomatoes in juice
4 large cloves of garlic minced
¼ cup extra virgin olive oil
Parmesan or Romano cheese to taste
Instructions: Heat olive oil in a Dutch oven and add minced garlic. Quickly sauté and do not brown.  Add escarole to pot and cook until wilted. Add tomatoes and beans. Salt and pepper to taste. Simmer 15 min and finish with grated cheese